In honour of International Women's Day, we want to thank our talented surveyors, architects, technicians and consultants who excel in their respective fields.
We're proud to say a third of our board members are women. We asked two of our board members for their advice for those looking to join the industry: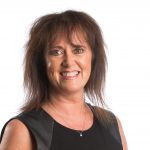 Julie Reynolds, Partner and Head of Marketing and Business Development
Julie joined Arcus in 2011, lured in from the world of Civil Engineering and Construction. She's now our Head of Marketing and Business Development, but her diverse skill set means she's involved in just about every aspect of the business.
What advice would you give to women looking to join the industry?
"Don't let preconceived ideas put you off something that interests you – my experience has been that the construction industry has been a welcoming and enjoyable environment to work in. My advice to both men and women would be to choose what you want to do and do it well."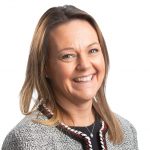 Vicky Sellers, Director of Finance
Having been with Arcus since 1988, Vicky is our Director of Finance. She oversees all our financial activity, keeping Arcus' accounts in order, ensuring that everything continues to tick over smoothly and we meet all financial regulations.
What advice would you give to women looking to join the industry?
"Talk to someone who's in the industry about their experiences . There are so many different career options in the construction sector for both technical and support staff. Find what's right for you and go for it."
In the UK construction industry, the percentage of the female workforce varies from around 13% of Chartered Surveyors to about 35% of Architects, but these numbers are increasing. With both degrees and apprenticeships as viable routes into the construction industry and a greater drive for gender equality, workplaces across the UK are gradually becoming more balanced.
Arcus is determined to continue to provide an equal opportunity environment and hope that together we can continue to drive the industry forward.

For more information on our policies check out our Equality and Diversity Statement here: https://www.arcus.uk.com/policies/equality-diversity-statement/