We're delighted to announce Associate Partner, Simon Lewis, has joined the Arcus team in the Wakefield Office.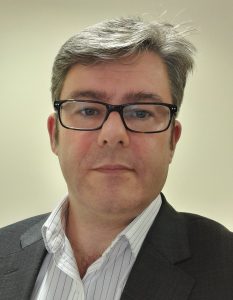 After graduating from The Nottingham Trent University in 1995, Simon moved to Sheffield where he spent 19 years as a Building Surveyor, progressing from a Graduate, to Senior and then Associate, having become a member of the RICS in 2000.
Simon commented "Arcus has offered me the next stage where I look forward to sharing my experience with the team at the Wakefield office (and other Arcus offices)".
Simon's experience covers a wide range of sectors including: student accommodation, universities, leisure, custodial, railways, schools, commercial premises, hotels and retail outlets, and includes party wall.
Arcus Senior Partner Andrew Riddington states, "We are delighted that Simon has agreed to join the team in our Wakefield office. Simon's experience across a number of different sectors will be of a real benefit to both our existing clients and the staff within the office and Practice as a whole. Simon has already settled in well in the short time he has been with us and has already made a significant contribution to the management of the office and the delivery of a number of key projects."