Drones have become heavily relied upon throughout the construction industry, and our experience proven them to be an increasingly essential tool for Surveyors. According to the RICS: "The technology has multiple potential applications within numerous surveying-related sectors, which range from geospatial surveying and mapping to scanning, building surveys, environmental monitoring and agriculture" (RICS, Drones- applications and compliance for surveyors, 2019).
Understanding the uses, benefits and requirements for drone surveys is important for both surveyors and asset managers, to ensure they can benefit from this useful tool. We have experience of utilising drone surveys in a range of settings such as:
Alexandra Mill – a roof defect inspection and condition survey, including assessment of a 30-metre-high chimney, where access would have otherwise been high risk and costly;
Avenham Tower blocks – progress monitoring of cladding works to 3 high-rise tower blocks;
The Reform Club – an urgent roof inspection following water ingress to assist with defect diagnosis as well as providing an overall condition survey;
School House & Brian Redhead Court – surveying multi-storey Listed Buildings comprising many different roof levels, which presented access difficulties.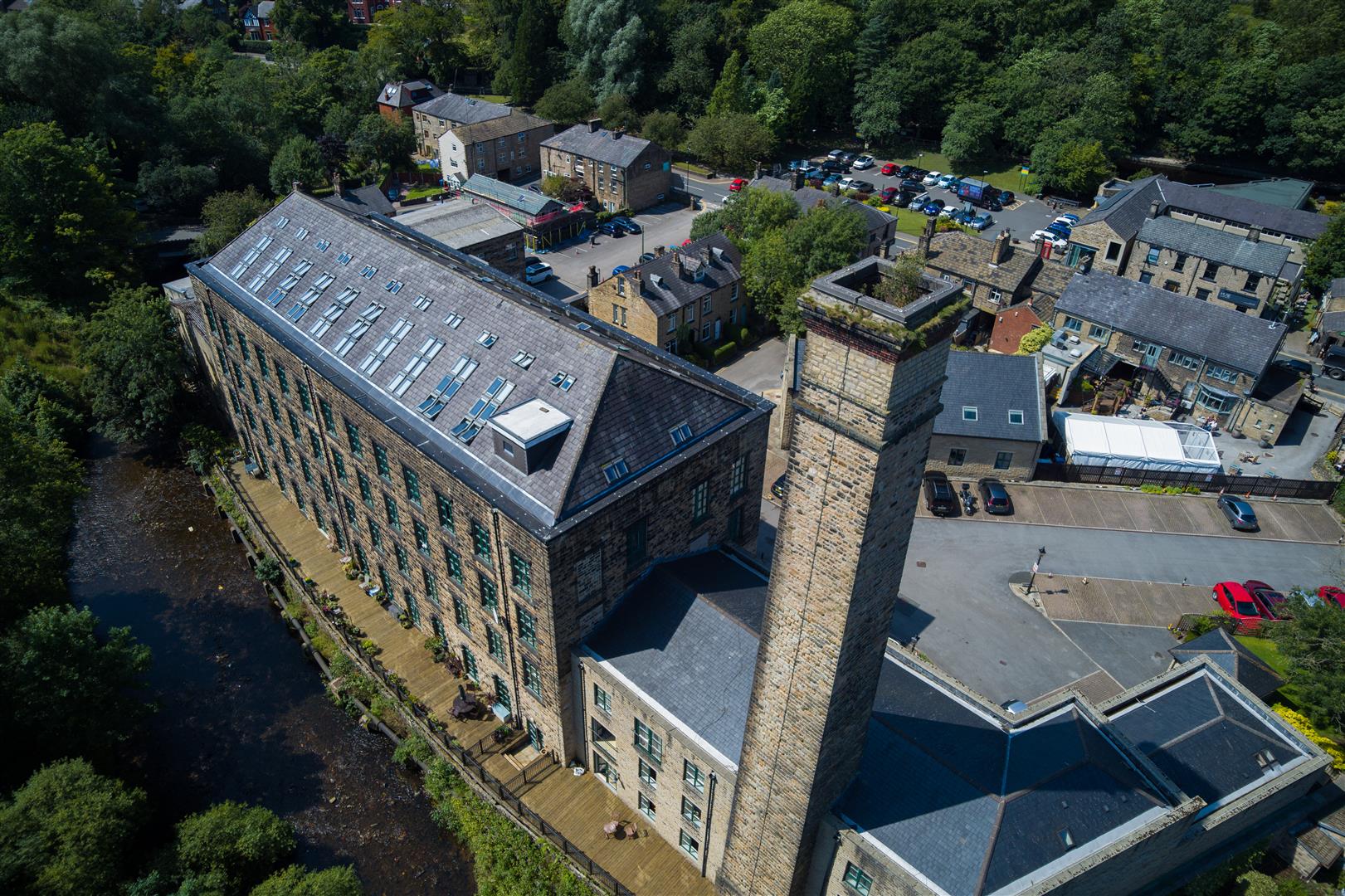 What is a drone survey?
A drone, or Unmanned Aerial Vehicle (UAV), is a remotely operated piece of equipment used to capture aerial data, usually imagery.
The control of a drone flight must be handled by an operator with the necessary skills, knowledge experience and training to demonstrate competence. At Arcus, we ensure our operators have PfCO authorisation, or Operational Authorisation, from the Civil Aviation Authority.
When can a drone survey be used?
A drone survey may be recommended when the survey requires large areas of data in otherwise inaccessible or hard to reach locations. The use of a drone is far faster and safer for inspecting high level areas or areas where it may not be safe to walk, and/or the use of high-level access equipment would be impractical. A desktop assessment can quickly risk assess suitability to use a drone. Sometimes permissions and consideration to public roads, footpaths and neighbouring buildings, or airports is important to review.
What are the benefits of a drone survey?
With a drone, it is possible to carry out topographic surveys of the same quality as the highly accurate measurements collected by traditional methods, but in a fraction of the time. This substantially reduces the cost of a site survey and the workload of specialists in the field.
A drone also negates the need for high level access equipment, which can be costly, slow to operate and has a limited operational reach.
What data can a drone survey produce?
More traditional drones produce a variety of imagery, both close-up details and wide-angle overview shots as well as panning and fly-through videography.
Data from drone surveys can also be captured in 2D and 3D formats with a range of additional options available, such as; point cloud data and ortho-rectified photography, to ensure any high level technical detail is captured to support a project. Drone surveys can also combine high resolution photographs with GPS location information to provide a reliable and accurate information package.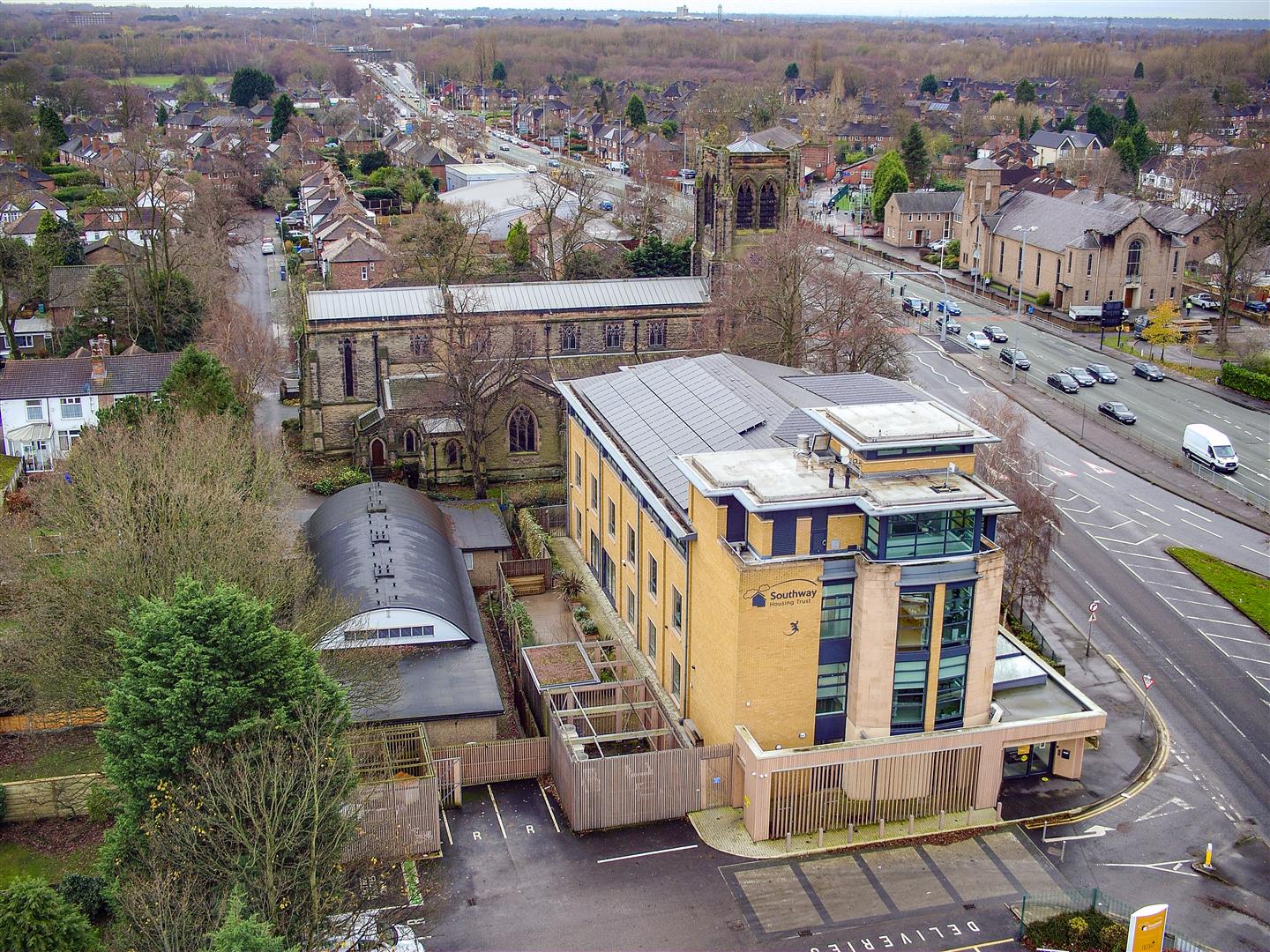 For further information or advice on procuring Arcus' services visit our Building Surveying Page or contact us today.